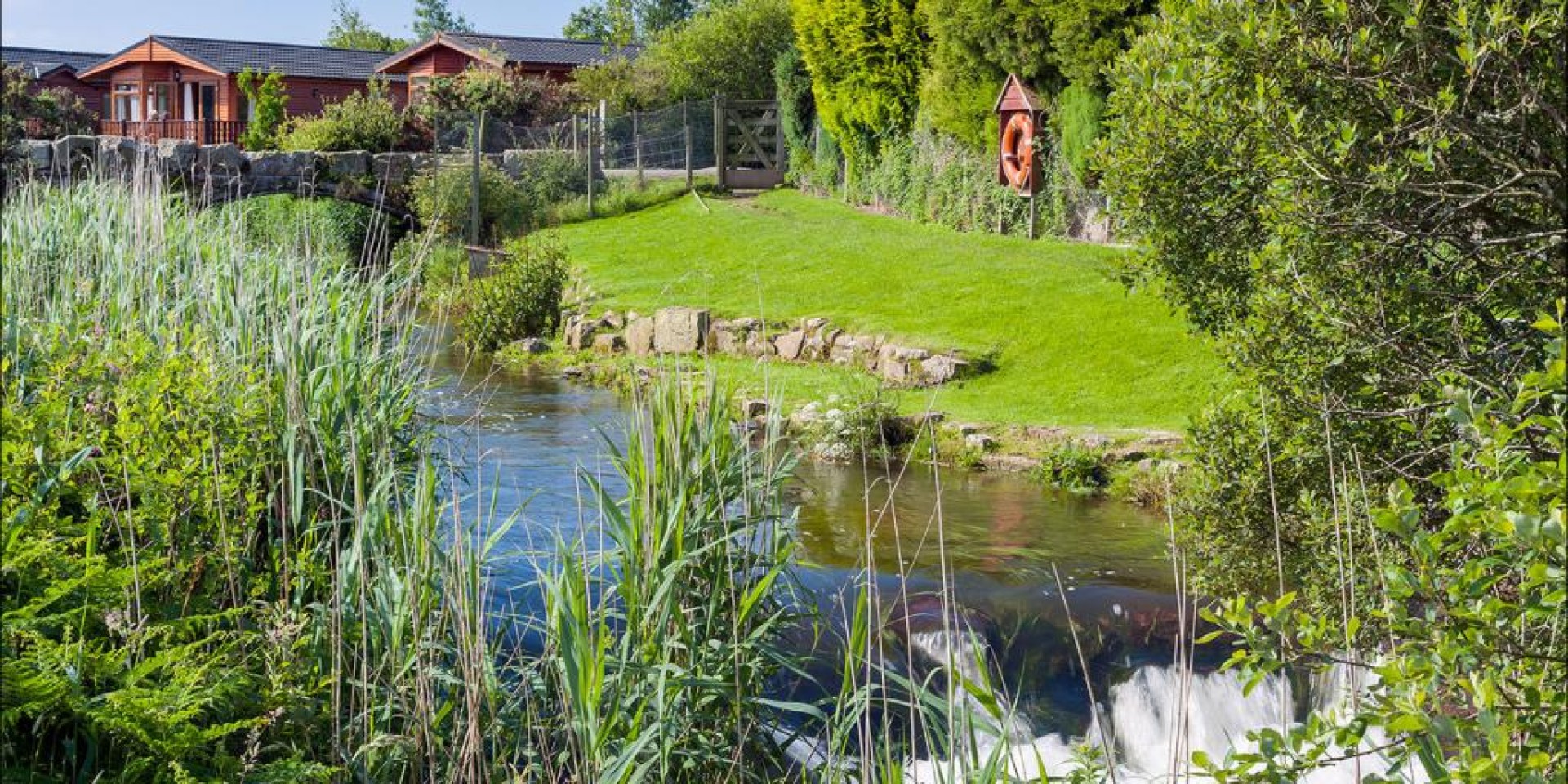 Top Tips for Buying a New Static Caravan Holiday Home
Wed, 14th Feb 18
Buying a new static caravan off site or on site is a considerable investment, it provides you with the freedom to enjoy your holiday home for most of the year but there are lots of factors to consider before you buy your own static caravan to enjoy. The vast majority of buyers purchase a caravan to be sited on a holiday park, from small independent holiday parks to large, group owned holiday parks.  Wherever you are proposing to site your caravan, there are many factors that are consistent for all buyers. Surf Bay Leisure supply one of the largest ranges of static caravans for sale in the South West with sales centres in Devon, Dorset and Somerset and are always here to advise and help.
1              Sort Out Your Financing
The first consideration for all is the cost of purchasing the static caravan. From many major dealerships, holiday parks and groups, you are now typically able to buy a static caravan through a range of competitive finance deals. Always check using finance comparison sites though, you may still be able to get a loan from a bank at a lower rate of interest to finance your purchase. Many caravan dealerships will be able to offer you competitive rates that stack up well and the major holiday park groups often have their own financial packages that are designed specifically for caravan purchases with additional benefits.
2        Decide on Your Budget and Account for All Costs and Revenues
Once you have your finance source arranged, decide on your budget. For many static caravan holiday home owners, a budget has to fit in within their income and lifestyle. Don't forget when determining your budget that there are annual costs for owning a static caravan on a holiday park such as site fees, energy costs, administration, insurance and water rates. You may also want to offset some of these costs through subletting your own caravan to generate revenues, subject to the terms and conditions. Subletting during the weeks when you are not likely to want to use your holiday home can generate a significant income that can be used to pay for the annual fees and even towards the cost of the caravan.  Remember to read the subletting details in any proposed agreements, it is likely that if your holiday park owner gets the booking for you, they will charge you a fee.  When you have all of the relevant information, choose a budget that fits well within your financial means and always ensure that you are fully insured.
3        Find the Perfect Holiday Park Location
Once you have your budget firmly fixed with financing in place, you can begin your journey to search for your perfect holiday home in your preferred location. In many ways, it is more logical to find the location first, a holiday park that has the amenities that you require, the costs that sit within your budget and within the surroundings and location that fits your criteria. Then, you can start the discussion with the park owners about where your caravan will be sited on the park, the definitive costs involved and the range of caravans that you are able to buy either as an individual, or more likely, through the park. It is important to consider the location not only of the holiday park itself, but also where exactly on the holiday park the caravan will be sited. Families may prefer to be near the central amenities, close to playgrounds or the pool. Couples might prefer a view, a quiet corner or a plot with an advantage
4        Choose Your Manufacturer
The UK benefits from having a large number of manufacturers with over a dozen major manufacturers based within the UK that have been operating for a number of years and are stable, the obvious decision would be to buy from a UK based manufacturer with warranties and guarantees that are enforceable and supplies and parts that are easy to access. Manufacturers tend to have a good number of ranges offering you a great choice, many of these ranges will straddle your budget so it is important to get a feel for the different manufacturers, research various online web sites and determine which one offers you the best value for money
5        Choose Your Range
From the selection of manufacturers come the various ranges. Within this, start looking at static caravans that are within your budget and decide on the size of the caravan that you would like to buy. For many, the size of the caravan is of primary importance, the larger the caravan, the greater the cost and also the more space that you have. Also consider the number of bedrooms that you require, more bedrooms leaves less space for communal areas but does provide more flexibility, especially when subletting. However, if the caravan is primarily to be used by a couple for example, you may want to choose a 2 bedroomed static caravan to increase your enjoyment. Caravans come in a wide variety of sizes with standard widths for static caravans at 10 foot and 12 foot and for lodges at 20 and 22 foot wide. Lengths tend to be less standardised, typically ranging from 28 feet long to typical ranges around 32 to 38 feet long for many static caravans to over 40 feet long for lodges. Just remember that the size of the caravan that you are able to buy is governed by the pitch size on which you choose to site it.
6        Look at the Details
When you have decided on the size and the number of bedrooms, look at additional features, fixtures and fittings. You may want to consider central heating, double glazing and insulation if you are going to use your caravan during the colder months. If you are going to site a caravan on a holiday park near the sea, getting a galvanised chassis is probably a good idea, salty sea air significantly increases the corrosion time of bare or painted steel. New static caravans now come with a range of new features, depending on your budget, you can even have your own bath and some parks may even offer you the opportunity to have your own outdoor hot tub. The design and aesthetics are also important, choose a model that fits your style and taste from homely ranges to ultra modern, clean and contemporary designs. Balance the need for comfort and style and research through the many ranges to choose the specific style that suits you.
7        Talk to The Holiday Parks
Finally, have an open and honest discussion with the holiday park managers or owners. Remember that they have a business to run and also that you will be spending your money and paying them on an annual basis. Discuss what you require and acknowledge what the park owners will allow and want in return, it is a two way relationship that needs to last for the long term!  Many holiday parks will allow you to buy from their major independent suppliers such as Surf Bay Leisure with the added benefit that you can view a range of models and manufacturers before you buy. Surf Bay Leisure offers independent advice and isn't tied to one holiday park group or manufacturer thereby providing you with unbiased advice gathered over many years of experience. Talking to an independent supplier is always a good starting point, especially for those that are starting the whole holiday home ownership experience for the very first time.