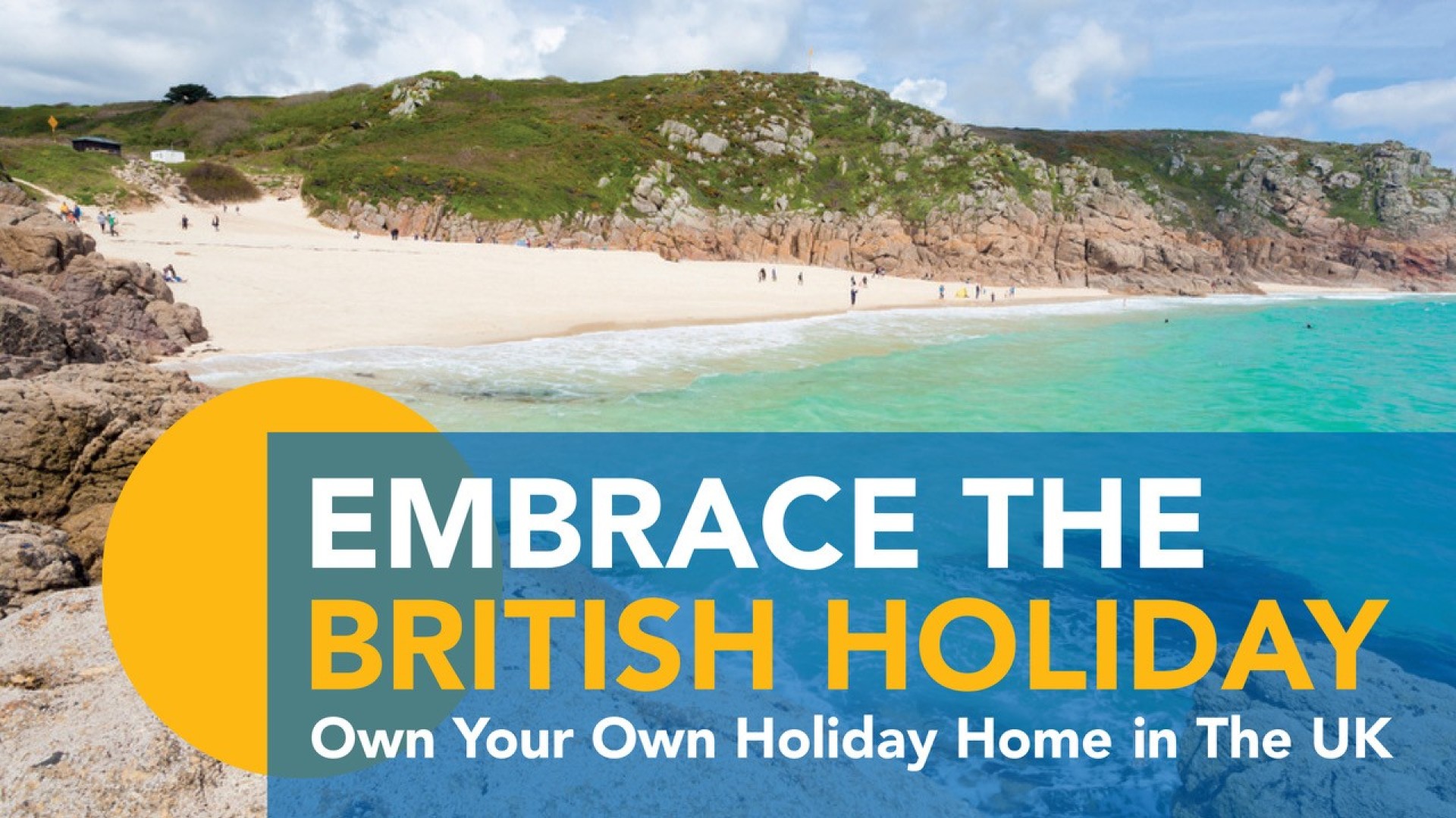 British holidays will be a popular option once COVID-19 restrictions are loosened
Mon, 27th Apr 20
The recent sunny weather has had many of us wishing we could be on holiday somewhere, whether that's abroad or somewhere here in the UK. It has been a frustrating time for all of us as we can no longer travel and are required to stay in homes and limit contact with others.
However, these measures will not be in place forever. Most people believe there will be a gradual lessening of restrictions and we will slowly start to return to normal at some point. When this happens, we will all be ready for a holiday!
We take a look at some of the reasons why holidays in the UK are likely to be a more popular option for many.
Travelling abroad might not be an option
We have now come to terms with the fact that things aren't going to go back to normal all at once, and this includes the travel industry. It seems likely that restrictions will be in place on international travel to prevent further spreading of COVID-19.
On the other hand, holidays in the UK may become an option at an earlier date as these can be done more cautiously.
It is far easier to exercise social distancing
On a related note, when we are no longer on lockdown but still need to be mindful of our proximity to other people, UK holidays will be the best option. Families or couples can simply get in a car and drive down to stay in private accommodation in their chosen destination.
If you have your own holiday home or static caravan, for example, this could be a great option for getting away from it all while still practising social distancing.
It removes concerns about being stuck abroad
There have been many sad and stressful situations caused by this pandemic, and one of these commonly reported in the news is the UK citizens who are stuck abroad and cannot find a way to return home (at least not quickly). The government is intervening and trying to fly people home but many are still stranded abroad with no option but extremely rare and expensive flights.
This situation is likely to make the British public wary of travelling abroad too soon after lockdown is lifted in case these scenarios are repeated. The alternative option, then, is to holiday here in the UK!
People are more familiar with their surroundings
Another reason why UK holidays are likely to become more popular after the pandemic is familiarity. People will be more cautious than usual after having been trained to stay inside for a period of months so venturing to another country entirely will seem like a big step. In contrast, people are far more familiar with the laws and instructions in their own country and will therefore feel more comfortable going on holiday to a place where they know what to expect.
So, there we have just a few reasons why we think UK holidays are going to be a great option after the COVID-19 restrictions begin to ease. Hopefully we will all be able to enjoy the sunshine and the great British outdoors soon enough!
This blog was written by Emma at Westcountry Resorts, who specialise in selling luxury holiday homes at holiday parks in Devon and Somerset.